NDERF Home Page
Welcome to the wondrous spiritual journey!
Community:
We have a great bulletin board with lots of discussion about NDE and related material. We also have a MegaCommunity.
Index of Contents:
A good place to quickly find anything you need is through the index page. You will see all the archives, research, and over 3000 NDE stories.
Visual Impairment
Visual Impairment - If you are having problems reading a page because of the font, press [Ctrl] and [+]
Announcements
Please Share Your NDE - We really need more for research! Click Here.
11/27/13 - Translators Needed - All Languages. English to ____. And ____ to English.Danish to English.
11/27/13 Psychologist and/or Psychiatrist Needed. I want to do a study on the healing effects of translating or reading NDEs on a daily basis for mental issues like depression and anxiety. If you are interested contact me:
11/27/13 Volunteers needed for data reconciliation project. This project corrects spelling and obvious grammer errors. Then you cut and paste from the website into a web form. This is for all English and Foreign language experiences on the website. So far in English we have about 2000 done and 1500 to go. Please e-mail me if you are interested :
11/9/13 NDErs for new study - Debra Diamond Click Here
11/3/13 NDErs for new study - Ryan Foster, Marymount University Click Here
9/1/13 Working on getting NDERF in ipad/iphone format. Stay tuned . . .
8/22/13 Event: On Saturday, November 23rd, Dr. Eben Alexander, Lorna Byrne and Anita Moorjani will participate in a Symposium sponsored by the New York Open Center (www.opencenter.org) on A Journey to Heaven & Back. Complete details can be found at the following link, Click Here

12/1/12 NDERF MegaCommunity! Click here to go the the MegaCommunity. I'm pretty excited - The MegaCommunity has some great NDE videos (click here) and is easy for members to load from sources like youtube.
12/1/12 NDE Books! The other milestone is the bookstore, it looks so modern and cool! We also have a wonderful place for NDE-related book reviews (click here)
Other Announcements: Click here.
Who's Reading NDERF . . . 67,000 Unique Visitors: 513,000 pages read in Oct 2013
Top Nations: USA, Great Britain and Canada

Next in descending order of visitation to NDERF

| | | | |
| --- | --- | --- | --- |
| Ranking | Country | Pages  | Hits |
| 3 | Poland | 2058 | 5190 |
| 4 | France | 1924 | 35678 |
| 5 | Germany | 1794 | 15662 |
| 6 | Australia | 1347 | 17759 |
| 7 | Spain | 1013 | 13703 |
| 8 | Italy | 681 | 10118 |
| 9 | Czech Rep. | 515 | 7626 |
| 10 | China | 491 | 2257 |
| 11 | Switzerland | 452 | 5718 |
| 12 | Mexico | 431 | 10983 |
| 13 | Netherlands | 423 | 5927 |
| 14 | India | 402 | 6143 |
| 15 | Indonesia | 388 | 3084 |
Noteworthy Items
MEDIA HAVEN: We now have a list of NDErs according to Country/State/City with a brief commentary and a link to their experience. This will make it easier for finding those NDErs you want to interview or are interested in corresponding with. NDErs: We are getting a tremendous surge in media requests. Many are looking to interview NDErs close to where the reporter is located or the project is being filmed. You can go to Media Haven to look for your story by clicking this link. For those NDErs who wish to update their information so they can be included in this list, please let me know - Jody:

For more on newest web additions Click here.
11/12/13 Meditation is like a NDE by Bruce Davis
10/17/13 Buddhism & NDE by Omedhya Senasekara
9/4/13 The NDE & Law of Attraction by D
8/25/13 Religion of Brain Worship Vs. Science as to an Explanation of Consciousness by Thomas J Spitzer
Current NDEs
Finding or Sharing your experience - We post all NDEs that we have permission to post. Sometimes the experiences are not NDEs, so they may be published on our other websites: www.adcrf.org (ADC after death communication) or www.oberf.org (all other experiences that are not an ADC or NDE). If you had an experience that is not a NDE, you may wish to Share on Click here for ADCRF or Click here for OBERF as the answers to questionnaires are much shorter than NDERF.
===============================================================================================
Bob B NDE-Like 11/27/13 Original in German. Translated to English by Marguy. The sphere changed into a big white cloud. I dove inside and now I got an unprecedented feeling of happiness. Never in my life had I felt something like this. (Also never after this.) I was floating in this cloud and was not alone. Somehow it contained the whole world. It looked like being in a water bubble, trees, houses, animals, people that I knew and strangers, rocks, plants, just everything was there. And everything was floating.
NDE-like experience during gestalt therapy group.
Adrian B Possible NDE 11/27/13 Original in Romanian. Translated to English by Rodi. I could see nothing but the light, everywhere I looked around me. The one thing I could share with you is that any possible trace of pain or distress has totally vanished in such a place. I was incorporated in that light, I(my soul) was reflecting the light, it was a wonderful feeling. I could feel the peacefulness, love and tranquility. I was simply happy. I was experiencing all these beautiful feelings, although I could still feel my lips wailing with the pain I had prior to my getting there, as I had been crying before my crossing-over.
Child Possible NDE.
Robert R NDE 11/25/13 I remember the bright white light. To me, it feels more like walking with a purpose than a confined tunnel. The first time it happened, when I came to, the paramedics had the defibrillator out and were working on me. It was a shock and a jolt when I came back. The second time, I was in the cardiologist's office taking a stress test and I fainted when they put the radioactive die in my IV. The second time I fainted, I saw people. I didn't recognize any of them. They looked at me as if wondering why are you here. Something was wrong. I guess it wasn't my time to go yet.
NDEr wrote to us.
Sarah W Probable NDE It was a male's voice. His voice soothing and calming. It was the perfect pitch and music to my ears. I was going over in my mind what I always had. Why won't God protect me? I heard "He will" I said "He will?!!" He said "Yes." With each answer I could feel the weight of worry come off my spirit. You like the saying the weight of the world on your shoulders? I said "Why won't God stick up for me? He told me it was all temporary, the things I was dealing with. I told him I didn't do all those things I was being accused of. But, no one would believed me. He said "I believe you." I said "You do?" I can't tell you how great it felt to have someone believe me. I was still staring out onto Earth. It was so close to where I was. I was in awe of the size and colors.
Exceptional probable NDE at age 14. Epic experience in the unearthly realms and with Jesus with answers to her deepest life questions. By classification rules this is a 'Probable NDE', but what you read here is the real thing.
Bessie Probable NDE I became aware of what felt like a woman I could not identify, or was not familiar with. It felt mostly feminine, actually, but I can't remember if it felt masculine as well.
Probable NDE due to suicide attempt with overdose of pills at age 13.
Debbie P NDE 11/15/2009 & 11/24/13 A boy pushed me under the water in the baby pool at the base and was holding me down. I remember seeing my body under the water. I had a blue swimsuit on and saw bubbles coming out of my nose and mouth. I was just watching from above, but close. I was not scared. I was calm and thinking to myself, "why am I under water and why is that boy holding my hand"? I started floating higher away and then saw my mom run into the water and grab the boy. it was beautiful and the colors were very pretty and clear. I remember zapping instantly into my body violently fast.
NDE due to drowning at age 4.
Yazmine S NDE From New Zealand. It was in and with everyone and everything. It had always been in and with everything. It was/is, Truth and Love and Compassion and Joy and All. This Goldenness held all information. It was the One Mind. It contained the creation of all of everything ever created. I felt, experienced, everything that has ever been and ever shall be. All is simultaneously occurring. There is no past or future. It all just IS. There is no way to describe the immaculate beauty of this experience, though every day for the last 35 years I wish I could find a way. Bliss, is a mere descriptive word, yet does not give to you what I wish I could, but yes bliss is close, sort of.
Exceptional NDE due to blood loss following miscarriage.
Deborah W NDE 6/4/13 & 11/17/13 All I know is that I was floating, upward for a while, then just forward and there was so much to look at. I was very warm and comfortable and felt pure love and joy at being there. The path I floated down had magnificent columns of undulating soft pastel colors. Columns from far below to higher than I could see. There was an underlying music all around me. The music of the vibration of color? I felt as though I was heading for the sun, but there was no glare and the temperature was perfect. I realized I was in Heaven.
NDE due to ruptured abdominal aortic aneurysm.
Paul B NDE 6990 11/9/13 From the UK. just then a voice said matter- of-factly, you don't need to breathe , your body needs to breathe, you don't . I don't know who's voice it was , it seemed to come from behind me within me .. I thought well that makes sense and asked another question [I cannot remember what it was] and received a similar pragmatic response . I then started thinking ok ... what shall I try to move first .... might I say I had excepted my situation and at no time did I give any thought to my earthly body .... but then I drifted back and slam !
NDE due to choking.
For more NDEs Click here.
Future NDE Happenings & Events
You can schedule NDE-related or group meetings that promote unconditional love and togetherness. Join our social event notices at: www.nderf.net
Disclaimer: NDERF has posted suicide NDEs on the website as part of the research project ONLY. NDERF DOES NOT ENDORSE, ENCOURAGE OR ADVOCATE FOR SUICIDE IN ANY WAY, SHAPE OR FORM! trdt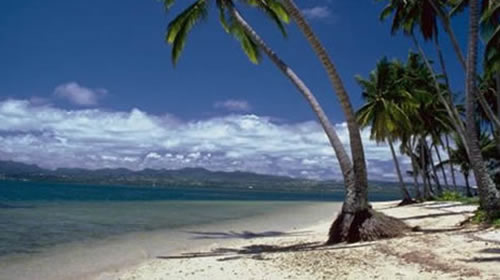 NDERF is the largest NDE website in the world in over 23 languages!