NDERF Home Page
Welcome to the wondrous spiritual journey!
Community:
We have a great bulletin board with lots of discussion about NDE and related material. We also have a MegaCommunity.
Index of Contents:
A good place to quickly find anything you need is through the index page. You will see all the archives, research, and over 3000 NDE stories.
Alternate Home - No Flash Page.
f you don't have Flash to view the pictures, you can go here: to view without Flash.
If you want the old home page click here.
Visual Impairment - If you are having problems reading a page because of the font, press [Ctrl] and [+]
Announcements
Please Share Your NDE - We really need more for research! Click Here.
5/11/13 Dr. Long on the Dr. Oz show Wednesday, May 15

5/10/13 Shout out to Ana - She's started to create audio Youtube readings of the NDEs!
4/26/13 Volunteers needed for data reconciliation project. This is cut and paste from the website into a web form. Please e-mail me if you are interested :
12/1/12 NDERF MegaCommunity! Click here to go the the MegaCommunity. I'm pretty excited - The MegaCommunity has some great NDE videos (click here) and is easy for members to load from sources like youtube.
12/1/12 NDE Books! The other milestone is the bookstore, it looks so modern and cool! We also have a wonderful place for NDE-related book reviews (click here)
12/1/12 - Translators Needed - All Languages. English to ____. And ____ to English.Especially need Danish to English, Portuguese to English, and Chinese to English.
Other Announcements: Click here.
Who's Reading NDERF . . . 63,000 Unique Visitors: 521,000 pages read in April 2013
Top Nations: USA, Great Britain, Canada, Australia

Next in descending order of visitation to NDERF

| | | | |
| --- | --- | --- | --- |
| Ranking | Country | Pages  | Hits |
| 4 | France | 20471 | 325424 |
| 5 | Germany | 12189 | 124573 |
| 6 | Spain | 10052 | 125742 |
| 7 | India | 8071 | 96462 |
| 8 | Italy | 7139 | 142661 |
| 9 | China | 5260 | 18577 |
| 10 | Brazil | 5132 | 64407 |
| 11 | Netherlands | 4122 | 60722 |
| 12 | Mexico | 4011 | 44708 |
| 13 | Norway | 3505 | 379100 |
| 14 | Russia | 3245 | 25930 |
| 15 | Sweden | 3062 | 47546 |
Noteworthy Items
MEDIA HAVEN: We now have a list of NDErs according to Country/State/City with a brief commentary and a link to their experience. This will make it easier for finding those NDErs you want to interview or are interested in corresponding with. NDErs: We are getting a tremendous surge in media requests. Many are looking to interview NDErs close to where the reporter is located or the project is being filmed. You can go to Media Haven to look for your story by clicking this link. For those NDErs who wish to update their information so they can be included in this list, please let me know - Jody:

For more on newest web additions Click here.
Current NDEs
Finding or Sharing your experience - We post all NDEs that we have permission to post. Sometimes the experiences are not NDEs, so they may be published on our other websites: www.adcrf.org (ADC after death communication) or www.oberf.org (all other experiences that are not an ADC or NDE). If you had an experience that is not a NDE, you may wish to Share on Click here for ADCRF or Click here for OBERF as the answers to questionnaires are much shorter than NDERF.
===============================================================================================
Jenny S NDE 5/14/13 From Belgium. Original in Dutch, translated to English by Garry. But I understood!! What I didn't see with my eyes was becoming suddenly aware that I was no longer in this world; the water was such a beautiful blue, a swan was swimming there which seemed to be glowing from the inside out, it was radiant. Everything radiated an indescribable light and I was part of that light, everything was part of that light. It was a feeling of rest, love and serenity I had never experienced in my life; the feeling of fulfillment, of being complete, without pain, without a body. When I realized I was without a body it felt as if a block of granite had been lifted from me and I could comprehend my pure self. I was just a dot but just as lively and at the same time as softly radiant as everything around me. The grass was greener than green and smelled mildly wet but inviting. The trees and their leaves shimmered and the sound of the wind was as music.
NDE from electrocution.
Kenneth P NDE 5/14/13 From France. Original in French, translated to English by Jean Peter. I saw pictures of my life flashing before my eyes, in a perfect chronological order. I then told myself I was dying.
NDE from allergic reaction to imaging dye.
Meinhard G Possible NDE 5/13/13 From Switzerland. Original in German, translated to English by Marguy. I am pulled at a high speed into a dark tunnel, and soon, I see a strong light at the end of the tunnel, while I am moving toward it. At the end of the tunnel. I am floating into a very bright light, which completely enveloped me and conveyed to me a feeling of great love surrounding me. Then I'm staying in this abundance of light and love, and notice that I'm standing in front of a stage (similar to a stage of a theater). There two female, angelic looking, light beings, (having bodies, but shining so brightly, that you could not see their faces in detail) encouraged me, not to be afraid. -- I said, that I wanted to stay always with them, because it felt so wonderful and loving there. -- The taller of the two light beings then said it would be my decision to stay, or go back.
Possible NDE at time of birth.
Walter N Probable NDE 5/11/13 I had passed out at home and died on the way to the hospital. I was resuscitated, and taken to the emergency room, where I had died a second time. My body started shutting down. My soon-to-be- ex was asked who she would like to perform the funeral. I was in a coma for five days before waking up and realizing where I was… I was taken into a long tunnel, but the closer I got to a light, the farther it seemed to be away from me.
Probable NDE due to cardiac arrest.
Lennie K Probable NDE 5/11/13 At the next moment I remember my vision tunneling and then I began to see purple space and stars, if you go to Google images and type in "purple nebula" it is strikingly similar to what I saw. I don't know what to call it, but seeing experiencing this "galaxy"-type feeling was a very incredible feeling, I felt calm, relaxed, and soothed. I then remember my friends shaking me to, I guess, wake me up. My head hurt when I awoke, and I remember everything being groggy, and I was also disappointed that the experience ended. Yet, at the same time I am thankful that I didn't die.
Experience due to "game" of inducing unconsciousness. Many people have died doing this.
<![if !supportLineBreakNewLine]>
<![endif]> Connie F NDE 5/11/13 During this time I remember the feeling of being overwhelmed then complete darkness, there must have been a pause of some sort or some sort of change occurring as my feelings were then very different. I was aware of being somewhere else, somewhere not where my physical body was. There was complete darkness, but more than darkness as absence of light it felt like nothingness. I looked around hoping to find a light or some loving presence but there was nothing, the most absolute nothing I could imagine. I began to panic and the fear I felt was like nothing I have experienced, before or after. The realization that there was nothing there, no light at the end of the tunnel, nothing. I was absolutely alone.
NDE due to accidental heroin overdose with apparent respiratory arrest. Frightening void experience.
Jiaheng I Probable NDE 5/9/13 From Hong Kong, China. Original in Chinese, translated to English by Helen. I could see that the sky was very bright, even though it was nighttime. A voice in my head said to me, "I am God," and I could feel that He(She) completely understood me and knew my entire life. I could tell that God was all-powerful, and that He(She) could help me. So I started to beg—I was begging Him loudly in my heart, "Please, help me! I do not want to die! Give me one more chance to live a meaningful life !!" I kept apologizing to Him, apologizing for the life I had been living. I said to Him, "If I don't die…. if I don't die…. if I don't die… I would… would… would…." Then He said, "You would go to church, yes?" I immediately agreed, as I felt my heart was about to stop, and my eyes, to shut for good. I sensed that in three seconds, I was going to leave this world… "Three… two… one… " Suddenly I felt strength in my body, my eyelids lifted with ease, circulation returned to my hands and feet, and my body started to warm up.
Probable NDE from an atheist who met God.
For more NDEs Click here.
Future NDE Happenings & Events
You can schedule NDE-related or group meetings that promote unconditional love and togetherness. Join our social event notices at: www.nderf.net
Disclaimer: NDERF has posted suicide NDEs on the website as part of the research project ONLY. NDERF DOES NOT ENDORSE, ENCOURAGE OR ADVOCATE FOR SUICIDE IN ANY WAY, SHAPE OR FORM! trdt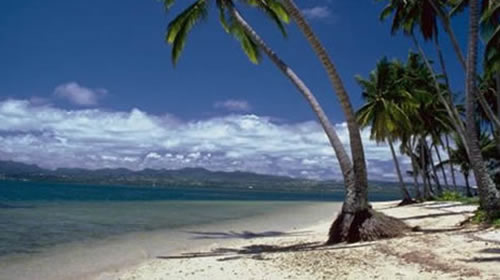 NDERF is the largest NDE website in the world in over 23 languages!