Deacon Robert Pallotti's Corner
Spiritual Food For Thought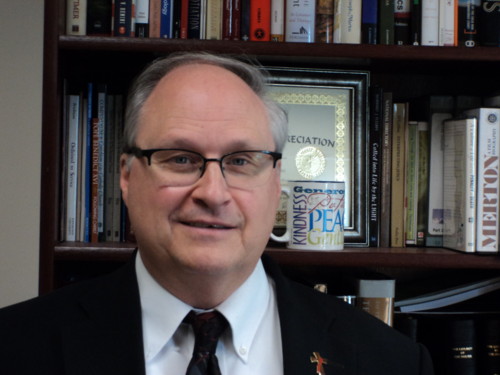 Deacon Robert Pallotti, D.Min.
I thank you for taking the time to read the articles I have included on this site. Before I address the rationale for my articles, I would like to introduce myself. I am a Roman Catholic Deacon who has been a professional educator and parish minister. I am married to a wonderful wife named, Kit, and I have three great children named Katie, Kevin and Erin. I am currently serving as the Director of the Office of the Diaconate for the Archdiocese of Hartford. I teach in the Deacon Formation Program Catholic Morality, Ethics, Homiletics, and a practical ministry course that includes how to minister to those who have had NDEs, and their families.
The purpose of my articles is to engage professional ministers and theologians in a thoughtful discussion concerning the challenges and the opportunities that NDEs pose to organized religions. Also, I desire that peoples of the world religious traditions have a place to dialogue about the NDE experience and other Spiritually Transformative Experiences (STE) as they relate to the religious doctrine of the world religious traditions. I believe that such a discussion can be helpful in reinforcing the fundamental truth of all the great traditions of the spiritual nature of humanity and all reality.
The articles should promote a discussion with the scientific community and the implications of NDE for the discussion concerning the hard problem of consciousness. Quantum physics has revealed the fundamental role of human consciousness in our world that directs us to discuss how NDEs and modern science can dialogue, directing our gaze toward the priority of spirit or mind in the universe.
Ultimately, the articles are dedicated to promoting a deeper dialogue to understand the true essence of organized religion and the parallels with the NDE. In a world threatened by nuclear weapons, genocide, terrorism and religious hatred, such a dialogue is essential for the promotion of dignity of every human person and justice and peace among peoples and nations.
E-mail - dbobp@sbcglobal.net
Minstering to NDErs Click Here
Writings on NDE - Challenges and Opportunities from a Theological and Pastoral viewpoint.

Click on the link below:
Writings on Religion and Science